21 February 2020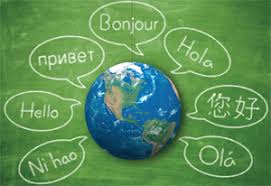 Our mission is to create 33 fact files for key countries of the world?
Here is mine on Kenya.
Kenya Facts:
OFFICIAL NAME: Republic of Kenya (English) or Jamhuri ya Kenya (Swahili)
FORM OF GOVERNMENT: Republic
CAPITAL: Nairobi
POPULATION: 45,010,056
OFFICIAL LANGUAGES: Swahili, English
MONEY: Kenyan shilling
AREA: 224,081 square miles (580,367 square kilometers)
MAJOR MOUNTAIN RANGES: Aberdare Range, Mau Escarpment
MAJOR RIVERS: Athi/Galana, Tana
Kenya is an African country, bisected by the Equator, yet it has three types of climate : hot and humid along the coast, temperate in the west and south-west, where there are mountains and plateaus and finally, hot and dry in the north and east.
Kenya is located in East Africa. Its terrain rises from a low coastal plain on the Indian Ocean to mountains and plateaus (areas of level high ground) at its centre. Most Kenyans live in the highlands, where Nairobi, the capital, sits at an altitude of 1,700 metres.
Kenya is located in East Africa, on the equator.
In 2012, the population of Kenya was estimated to be around 43 million.
Kenya is officially known as the Republic of Kenya.
The capital and largest city is Nairobi. Mombasa is the second largest city.
The two official languages in Kenya are English and Swahili, although there are dozens of other languages spoken in various parts of the country.
Kenya shares Lake Victoria, the world's second largest fresh water lake, with Tanzania and Uganda.
Kenya features many national parks and wildlife reserves, with safaris being a popular activity for visitors.
Agriculture is important to Kenya's economy, especially tea, coffee and flowers.
Large animals such as lions, buffalo, leopards, elephants and rhinoceros are present in Kenya.
In Kenya they drive on the left-hand side of the road.
Kenya is named after Mt Kenya, the tallest mountain in the country (5,199 metres, 17,057 feet).
Kenya gained independence from the United Kingdom in 1963.
Hydroelectricity is the largest contributor to Kenya's electricity supply.
Kenya is a developing country and half of the population live in poverty.
Posted by Year 6 on 21 February 2020
Category: Class of 2020
---
Coast Guard CG
25 February 2020
Bhutan Fact File
OFFICIAL NAME: Kingdom of Bhutan (English), Druk Yul (Dzongkha)
DEMONYM: Bhutanese
FORM OF GOVERNMENT: Monarchy
CAPITAL: Thimphu
POPULATION: 807,610 (2017)
OFFICIAL LANGUAGE: Dzongkha
CURRENCY: Bhutanese Ngultrum (Indian Rupee accepted informally)
COUNTRIES BORDERED: India, China
AREA: 38,394 km²
MAJOR MOUNTAIN RANGES: Eastern Himalayas
TALLEST MOUNTAIN: Gangkhar Puensum
MAJOR RIVER: Drangme Chhu / Manas River
-Gangkhar Puensum is the tallest unclimbed mountain in the world.
-The Himalayas gradually change to the Southern Indian Plains sums up the country's physical geography.
-The energy sector is primarily hydropower.
-Bhutan is the only carbon negative country in the world. This means the country takes in more carbon than it produces.
-The country is ~70% Buddist.
-Bhutan has no traffic lights opting for policemen instead.
-1 ngultrum = 100 chhertum = 1 indian rupee
Romy:D
27 February 2020
FRANCE FACTS:

OFFICIAL NAME: French Republic (English) République française (French)
FORM OF GOVERNMENT: Republic
CAPITAL: Paris
POPULATION: 65,224,166
OFFICIAL LANGUAGES: French
MONEY: Euro
AREA: 248,573 square miles (643,801 square kilometers)
MAJOR MOUNTAIN RANGES: Alps, Pyrenees, Massif Central
MAJOR RIVERS: Rhône, Meuse, Rhine River, Durance

+ France is a European country. France generally have cool winters and mild summers except along the Mediterranean where mild winters and hot summers are normal.

+ France is located in Western Europe and shares borders with Andorra, Spain, Monaco, Italy, Switzerland, Germany, Luxembourg and Belgium.

+ France is surrounded by the North Atlantic Ocean.

+ The French anthem is also called 'La Marseillaise.'
+ The population in France in 2013 was 65.56 million
+ French is the second most studied language in the world after English.
+ The name France comes from the Latin word Francia, which means 'Country of the Franks'.
+ France is the most visited country in the world, with over 80 million visitors every year
+ The most famous road bicycle race in the world, the Tour de France zig zags through the French landscape

EB :)
27 February 2020
THE CONGO

OFFICIAL NAME: The Democratic Republic of Congo
FORM OF GOVERNMENT: Dictatorship
CAPITAL: Brazzaville
POPULATION: 69.6 million
OFFICIAL LANGUAGES: French, Lingala, Kiswahili and Tshiluba
MONEY: Congolese Franc
AREA: 905,354 square miles of land
MAJOR MOUNTAIN RANGES: The Blue Mountains
MAJOR RIVERS: Lualaba, Congo River, Kasai

Facts about the Congo:

The Democratic Republic of Congo (DR Congo) lies in the centre of Africa and is the second largest country in the whole of Africa.

This particular country is in a state of war and more than 5 million people have been killed because of it.

The Congo is a very poor however the country has over 24 trillion dollars of natural resources (diamonds, oil, gas and hydroelectric power).
JP
5 January 2021
OFFICIAL NAME: Federal Republic of Germany
.FORM OF GOVERNMENT: Federal republic
.CAPITAL: Berlin
.POPULATION: 82,422,299
.OFFICIAL LANGUAGE: German
.MONEY: Euro
.AREA: 349,223 Square Kilometers
.AREA:137,987 Square Miles
Major rivers: Rhine ,Elbe, Main, Danube
The tallest mountain in Germany is the Zugspitse standing at 2962m tall!
The tallest building is the Commerzbank Tower in frankfurt.
Ludwig van Bethoven, the composer, was from germany.
They drive on the right side of the road .
After the potsdam conference, Germany was split into four occupied zones. In 1990 they became unified.
JJ
5 January 2021
Spain

Official name: Reino de Espana
Form of government: Monarchy
Capital: Madrid
Population: 48 million
Official languages: Spanish
Money: Euro
Area: 505,990 km2 505. 99 billion m2
Major Mountain Ranges: pyrenees, sierra, nevada
Major Rivers: Ebro, Guadiana, Duero

Facts about Spain
1. The highest Spanish mountain isn't actual in Spain.
2. The short-toed eagle is Spain's national bird.
3. The Spanish nation is divided in 17 autonomous communities which are regions where people have their own regional Government.
4. The Government of Spain is parliamentary monarchy.
5. The largest Island in Spain is Mallorca.
6. There are several other much smaller islands more than 2 million people live on the Canary Islands.
7. The five biggest cities in Spain are: Madrid, Barcelona, Valencia, Sevilla and Zaragoza.
8. Madrid: Spain's capital city is known for the Royal Palace and the Prado Museum which is on the most important fine arts Museums in the world.
ON
5 January 2021
Germany:
OFFICIAL NAME: federal republic of Germany
FORM OF GOVERNMENT: Democratic
CAPITAL: Berlin
OFFICIAL LANGUAGES: German
CURRENCY: Euro
AREA:357,386 km²
MAJOR MOUNTAIN RANGES: Schneefernerkopf, Östliche Karwendelspitze, Hochfrottspitze
MAJOR RIVERS: Danube River, Rhine River, Elbe
Germany is a Western European country with a landscape of forests, rivers, mountain ranges and North Sea beaches. It has a big of history. Berlin, its capital, is home to art and nightlife scenes, the Brandenburg Gate and many sites relating to WWII. Munich is known for its Oktoberfest and beer halls, including the 16th-century Hofbräuhaus. Frankfurt, with its skyscrapers, houses the European Central Bank. As of 2019 the population of Germany was 83.02 million.

• Germany is an international leader in making renewable energy, with its carbon dioxide emissions a fraction of the United States and China. Renewable energy overtook coal in 2018 as the country's leading source of power.
• Almost one third of its land is still forested to this day.
• Germany's reputation for technological expertise is very much so earned. Notable inventions coming from Germany include vehicle automobiles, air bags, the printing press with movable type, the MP3 format and X-ray technology.
• In the 2019 Best Countries global survey of more than 20,000 people, more people said they prefer automobiles made in Germany than from any other country.
• There are countless cured, smoked and other varieties available across wurst-loving Germany, so, for this list we will focus on some of the best German street food: bratwurst, or fried sausages. There are more than 40 varieties of German bratwurst. Fried on a barbecue or in the pan, and then served in a white bread roll with mustard on the go, or with potato salad or sauerkraut as the perfect accompaniment for German beer. Some of the most common bratwurst are:

Nürnberger rostbratwurst is small and comes mostly from the grill.

Thüringer rostbratwurst from Thuringia, which is quite spicy. Thuringia is also the home of the first German bratwurst museum, which opened in 2006.

Fränkische bratwurst from Fraconia with marjoram as a characteristic ingredient.

• Practically synonymous with German cuisine since 1945, currywurst is commonly attributed to Herta Heuwer, a Berlin woman who in 1949 managed to obtain ketchup and curry powder from British soldiers, mixed them up and served the result over grilled sausage, instantly creating a German street food classic.
• Today boiled and fried sausages are used, and currywurst remains one of the most popular sausage-based street foods in Germany, especially in Berlin, Cologne and the Rhine-Ruhr, where it is usually served with chips and ketchup or mayonnaise or a bread roll. Not the most sophisticated of dishes, but a filling street snack born out of necessity about which all of Germany is still mad: some 800 million are consumed a year.
• Cutting-edge Berlin has nurtured playwrights and performers for over a century, including Bertolt Brecht and Marlene Dietrich. Its grand opera and classical music halls include the 18th-century Staatsoper, and a Philharmonic hall with world-renowned acoustics.
• Small venues for experimental works are concentrated mainly in Mitte, where a few started under the East German regime, and Kreuzberg, where you'll find the English Theatre, often a first stop for creative newcomers. In summer, neighbourhood parks come alive with outdoor concerts and plays.
• Old-school pubs or "Kneipen" are like second living rooms to long time Berlin citizens, who often stake out a preferred table to meet the same friends every week. Biergartens serve a similar purpose, hosting everything from birthday parties to soccer viewings.




Rmu
5 January 2021
Facts Australia
Population:25,499,899 ( in 2020)
Currency:Australia dollar
Climate: from October to April temperatures average around 33c/91f winter ( June to August) are mild with average daily just temperatures around 27c / 87f
Major river : Murray-Darling basin
Major mountain:Australia alps
Prime minister:Scott Morrison
Capital city:Canberra




Australia is home to around 15000 types of spider 4000
Types of ant 350 types of termites.

Australia has a larger population of camels then Egypt .

There are three times as many sheep than living in Australia.

The Australia emu - a large flightless bird can run as fast as a 45km/h (28mph).

Platypus are highly poisonous and have enough poison to kill a dog
Or make a human seriously ill.


SC
5 January 2021
Germany facts:

form of government:Representative democracy
Capital: Berlin
Population: 83.84 million
Official languages: German
Money: Euro
Area:134, 836 square miles (349, 223 Square kilometres) major mountain ranges: alps,Zugspitze
Major rivers: Rhine, Elbe
* One-third of Germany is still covered in forests and woodlands.
* Germany is a member of the European Union.
65% of the highways in Germany (Autobahn) have no speed limit.
* University is free for everyone (even non-Germans).
* German Beer.
* Baking Bread.
* German Castles.
* German Cars & Autobahn.
* German Festivals.
* German Football. •Germany is in Western and Central Europe, bordering Denmark to the north, Poland and the Czech Republic to the east, Austria to the southeast, and Switzerland to the south-southwest

Daisy W
5 January 2021
Nepal facts:

OFFICIAL NAME: Nepal
FORM OF GOVERNMENT: Democratic Republic
CAPITAL: Kathmandu
POPULATION: 29,674,920
OFFICIAL LANGUAGE: Nepali
MONEY/CURRENCY:Nepalese Rupee
AREA:147,516km2
MAJOR MOUNTAIN RANGES: Everest (29,035feet) Makalu (27,700feet) Kanchenjunga (28,169feet)
MAJOR RIVERS: Koshi, Gandaki, Karnali, Mahakali

FACTS:
1. The Nepal flag is the only national flag that is not in a quadrilateral shape.
2. Nepal has the worlds densest concentration of world heritage sites.
3. Nepal is squished between China and India.
4. The total distances of Nepal's railway is 59km.
5. 'Sagarmatha' that Nepali word for Everest meaning 'forehead of the sky.'
6.741,000 people live in Nepal's capital Kathmandu.
7. Despite his objections the Royal Geographical Society named the worlds largest mountain Everest after Sir George Everest.
8. The head is considered the most sacred part of the body.
9. On the 3rd of March 2014: the day Nepal celebrated a full year of no poaching.
10. 29,035feet is as high aeroplanes fly and this as as tall as Mount Everest.
F.E.R
6 January 2021
Facts on Italy

Capital city: Rome
Population: 60,415,916
Language: Italian and English
Currency: Euros and shilling
Form of government: Legislative Branch
Highest mountain: Monte Bianco


AF
6 January 2021
Facts about America:

Official Name: United States ( Of America)
Population: 331 Million
Form of government: Democratic
Capital: Washington D.C
Language: American English
Money: US Dollars

Major/Longest Rivers:
Missouri River.
Mississippi River.
Yukon River.
Rio Grande.
Colorado River.
Arkansas River.
Columbia River.
Red River.
Niagara Falls.

Major Tourist Attractions:

Grand Canyon.
Niagara Falls.
Statue of Liberty.
White House.
Yellow stone park.
Disney World.
Times Square.
Golden Gate Bridge.
Las Vegas Strip.
St. Louis Arch.

Some Interesting Facts:

NYC was once called New Amsterdam
Joe Biden was once a Vice President
The Statue of Liberty was a gift from France.





F.E.R
6 January 2021
Facts on Italy

Capital City; Rome
Population; 60,430,263
Currency; Euro and cents
Language; Italian
Form of Government; The Government of Italy is in the form of a democratic republic.
Highest Mountain; Monte Bianco (4,808m)
Longest River; Po (424 miles)

•Rome is the capital city of Italy and one of the things it is known for is the great coliseum. Which was built by the Roman empire.

•The population of Italy is 23rd n the world. the population will always be increasing and decreasing.

•The currency of Italy is the same as most other countries in Europe.


•As well as speaking Italian some people in Italy can speak English.


•The highest mountain in Italy is 4,808m high.


•The longest river in Italy is 424 miles long.



Amy B
6 January 2021
Japan facts:

Country Name - Japan
Language - Japanese
Population - 126,476,461
Currency - Japanese yen
Form of Government - Monarchy
Capital - Tokyo
Popular Mountain Ranges - Mount Haku, Mount Tate, Mount Takao, Mount Fuji
Popular Rivers - Yoshii, Tenjin, and G?-no-kawa
Popular destinations - Kyoto, Osaka, Hiroshima, Sapporo, Nagoya, Fukuoka, Nara
Interesting Facts
- Japan consists of over 6,000 islands
- Japan has around 5.5m vending machines with one on almost all street corners
- Blossoms (Sakura) are Japan's National flower
- White teeth are considered ugly!
- Anime is extremely popular
- In Japan, it's acceptable to take a nap, called inemuri, on the job, it is viewed as evidence of exhaustion from working very hard
RMat ????
6 January 2021
Argentina facts:

OFFICIAL NAME: Argentina Republic.
FORM OF GOVERNMENT: Presidential representative democratic republic.
CAPITAL: Buenos Aires.
POPULATION: 45,485,166.
OFFICIAL LANGUAGE: Spanish.
MONEY: Pound sterling.
AREA: 1.074 million square miles (2,780,400 km 2)
MAJOR MOUNTAIN RANGES: Aconcagua.
MAJOR RIVERS: Desaguadero River, Salado River.

TOP TEN FACTS:

- Argentina is the eighth largest country in the world.

- The name Argentina comes from the Latin word "Sliver".

- Buenos Aries is the continent's most visited city.

- Argentina covers the area of 1,074 million square miles.

- Argentina had 5 presidents in 10 days in the year of 2001.

- Argentina was the 10th wealthiest nation per capita in 1913.

- Both the hottest and the coldest temperatures ever recorded on the South American continent have occurred in Argentina.

- Argentina is the largest Spanish-speaking country in the world.

- Argentina shares a land border with five countries, including Uruguay, Chile, Brazil, Bolivia, and Paraguay.

- The most popular dances in the world, the tango originated in the slaughterhouse district of Buenos Aires in the end of the 19th century.



M.E
6 January 2021
Russia facts:
1. Official name: Russian Federation.
2. Capital: Moscow.
3. Population: 145,912,025.
4. Official language: Russian.
5. Area: 17.1 million km².
6. Major mountain ranges: Mount Narodnaya, Ural Mountains, Altay, Elbrus.
7. Major rivers: Volga River, Neva River, Ob River, Ural River.
8. Currency: Russian Ruble (Will accept US dollar or the Euro).
9. Form of government: Federation.
10. Russia is located in Eastern Europe and Northern Asia.
11. Russia is the largest country in the world by area.
12. The area of the land in Russia is 1.8 times larger than the total size of the USA!
13. There are about 120 ethnic groups in Russia who speak more than 100 languages!
14. The Caspian Sea is the world's largest lake.
15. The Volga is Russia's longest river.
16. The highest mountain is Elbrus.
17. Russia has 11 time zones !!!
18. The Trans-Siberian Railway is the longest rail network in the world and runs from Moscow to Vladivostok .
19: Russia hosted the FIFA world cup 2018.
20. The 3 main attractions in Moscow are The Red Square, Kremlin fortress and the St Basil's Cathedral.
21. St Petersburg is a port city and is the 2nd largest city in the country.
22. Two attractions to visit are the Hermitage museum and Winterpalace.
23. Russia is one of the leading producers of natural gas and oil as well as metals.
24. The national dish of Russia is Pelmeni (Pastry dumplings filled with minced meat).
25. The national dance of Russia is called Barynya which is a folk dance .
26. Russia has borders with 16 countries.
27. In winter the temperature can get to -30 C so they have very cold winters.
28. From London to Moscow direct it takes around 3-4 hours.
29. Moscow has more billionaires per capital than anywhere else in the world.
30. Moscow has the 3rd busiest metro in the world.
31. Russians are taught not to smile.
32. St Petersburg has 3 times as many bridges as Venice.
33. Russia has the world's largest active volcano called Kluchevskoy.
IWAI
6 January 2021
Name: Afghanistan
Official name: Islamic Republic of Afghanistan
Capital city: Kabul
Population: 38,928,346
Languages: Dari & Pashto
Currency: Afghani
Area: 251,800 sq miles
Major mountains: Kuh-e shakh-e sefid, Karka and Kuh-e Bandaka

FUN FACTS:

1."Buzkashi" is Afghanistan's national game. Players in two teams try to catch a goat while riding a horse. This game is being played for centuries.

2. Afghanistan became independent on August 19, 1919. They fought three wars with Britain after which they declared themselves independent.

3. New Year is celebrated by Afghans on 21st March. They call it "Nawroz".

4. They celebrate poetry night on Thursdays in the western city of Herat.

5. The world's biggest Buddhas was built in Afghanistan.


Mrs Beesley
8 January 2021
An excellent blog about Germany ON. Your fact file is full of useful information. Excellent effort and thank you for your contribution to our Year 6 Key Countries of the World 2021 Fact File! Prize Box IOU
Mrs Beesley
8 January 2021
An excellent blog about Russia ME. Your fact file is full of useful information. Excellent effort and thank you for your contribution to our Year 6 Key Countries of the World 2021 Fact File! Prize Box IOU
Mrs Beesley
8 January 2021
An excellent blog about New Zealand HM. Your fact file is full of useful information. Excellent effort and thank you for your contribution to our Year 6 Key Countries of the World 2021 Fact File! Prize Box IOU
Mrs Beesley
8 January 2021
A very good blog about Spain Jack. Thank you for your contribution to our Year 6 Key Countries of the World 2021 Fact File! 5DJs
Mrs Beesley
8 January 2021
A very good blog about Federal Republic of Germany JP. Thank you for your contribution to our Year 6 Key Countries of the World 2021 Fact File! 5DJs
Mrs Beesley
8 January 2021
A very good blog about Spain JJ. Thank you for your contribution to our Year 6 Key Countries of the World 2021 Fact File! 5DJs
Mrs Beesley
8 January 2021
A very good blog about Australia RMu Thank you for your contribution to our Year 6 Key Countries of the World 2021 Fact File! 5DJs
Mrs Beesley
8 January 2021
A very good blog about Germany SM. Thank you for your contribution to our Year 6 Key Countries of the World 2021 Fact File! 5DJs
Mrs Beesley
8 January 2021
A very good blog about Nepal DW - an interesting choice. Thank you for your contribution to our Year 6 Key Countries of the World 2021 Fact File! 5DJs
Mrs Beesley
8 January 2021
A very good blog about Italy Felicity. Thank you for your contribution to our Year 6 Key Countries of the World 2021 Fact File! 5DJs
Mrs Beesley
8 January 2021
A very good blog about the USA AF. Thank you for your contribution to our Year 6 Key Countries of the World 2021 Fact File! 5DJs
Mrs Beesley
8 January 2021
A very good blog about Japan, AB. Thank you for your contribution to our Year 6 Key Countries of the World 2021 Fact File! 5DJs
Mrs Beesley
8 January 2021
A very good blog about Afghanistan IWai - an interesting choice. Thank you for your contribution to our Year 6 Key Countries of the World 2021 Fact File! 5DJs
HB
8 January 2021
Facts about New Zealand: Name: New Zealand Population: 5 million (2020) Urban Population: 90% Capital: Wellington with 415,000 people Official Languages: English, Maori and Sign Language Unemployment: 4% Currency: 1 New Zealand Dollar NZ$ = 100 Cents Religion: 48.6% no religion, 37.3% Christians Timezones: 2 National Symbols: Silver fern (plant), kiwi (bird), black, white and red (colours) National Holidays: 6 February (Waitangi Day) and 25 April (Anzac Day) National Flag: The stars represent the constellation of the Southern Cross History: New Zealand was first settled by the Maori people as early as 1300 AD. Abel Tasman, a Dutch explorer, was the first European to discover the country in 1642 but never set foot on the island. British explorer James Cook arrived on North Island in 1769 and claimed the land for the British crown. The Maori claimed independence from Britain in 1835. In 1840, the Treaty of Waitangi was signed between Maori chiefs and Great Britain. This treaty is recognised as the founding document of New Zealand. Prime Minister: Jacinda Ardern The Tasman sea is north from New Zealand The Pacific Ocean is east from New Zealand Australia is the closest continent to New Zealand The main attraction for New Zealand is Milford sound New Zealand has two national at anthems, "God save the Queen", God defend New Zealand There is no place on New Zealand 128 kilometres (79 miles) away from the sea The casualty rate in World War I for New Zealand was 58%. In the past, New Zealand was administratively part of the New South Wales. Australia formed its federation in 1901 and New Zealand was offered to become one of its states but refused and became an independent country. Politically, New Zealand is ruled by Queen Elizabeth II. When it comes to New Zealand's prisoner population, 94% of them are male New Zealand was formed about 23 million years ago as a result of the volcanic activity. New Zealand has developed unique plant and animal life due to its isolation from other land masses. Originally, Kiwifruit was known as Chinese gooseberries. The Royal New Zealand Air Force has a kiwi as its logo. The problem? Kiwi is a flightless bird. Out of all the population of New Zealand, only 5% are humans. The rest 95% inhabitants are animals. The most popular sports to play in New Zealand are football, cricket, golf and netball. However, the most popular sport to watch is rugby. (They are one of our favourite teams to watch as a family!) New Zealand's national sport is rugby union.
Leave a Reply